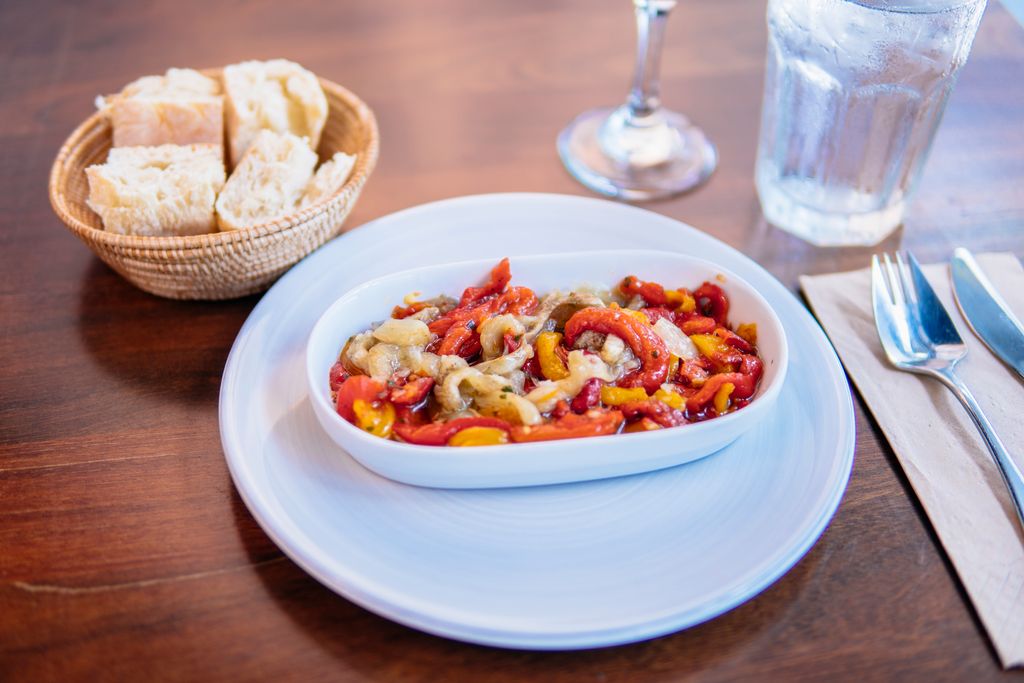 Escalibada - Roasted Peppers & Eggplants
Roasted peppers, eggplant and onion in balsamico vinegar and extra virgin olive oil with a touch of garlic and parsley.
*Note that tapes are small portions of Spanish dishes. They are not a complete meal by itself. To best enjoy them is to order more than one.